Events
August 08, 2022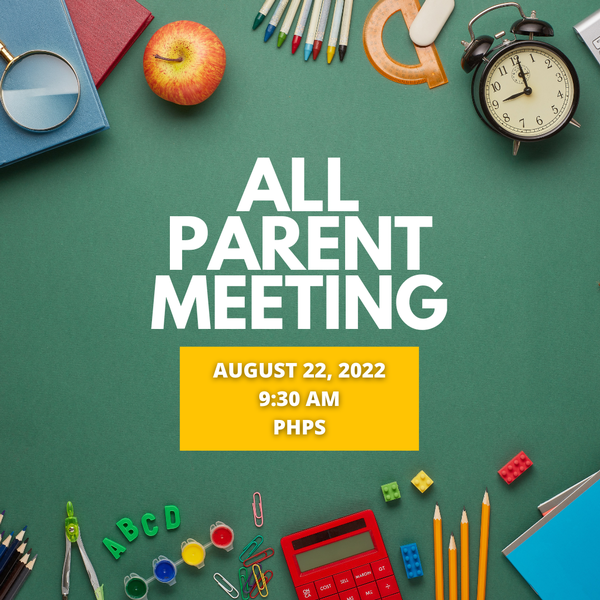 August 22nd is the PHPS All Parent Back to School Meeting.
This will be your opportunity to learn about the school year from your child's classroom teacher, meet fellow parents, and learn about Parent Club opportunities for the year.
Following your classroom teacher meeting stop by the gym. You will have the following opportunities to help you start this year off right!
Meet your learning specialists and specials teachers
Used uniform sale
Spirit Shop
Learn about Parent Club volunteer opportunities and pay your dues
Learn about The 60th Birthday Bash
Learn about and sign up to host a Parent Social
All Posts