Admission Overview
At PHPS, we believe that there is "a school for every child and a child for every school." We understand that a child's educational needs may change as they grow. Students at PHPS must present with an IQ of 90 or above, identified learning differences, and behavior and motivation in keeping with the expectation of the school. Each applicant is carefully reviewed by the admission committee to ensure that PHPS is the best fit for the student's educational needs.
As part of the admission process, we are committed to having prospective families learn about us as we learn about them. PHPS recognizes that a strong partnership with families is instrumental in the success of our students.
To attend PHPS, all students are required to have a signed Physician Statement form and proof of current immunizations. An exemption from immunizations for medical reasons will require a written and signed statement from a board certified physician. An exemption from immunizations for reasons of conscience will not be accepted.
New enrollments are made on a rolling basis throughout the school year but may be limited by grade.
If you would like information about PHPS, please complete the online inquiry form or contact Laura Holthouser, Director of Admission: lholthouser@phps.org.
Thank you for your interest in PHPS!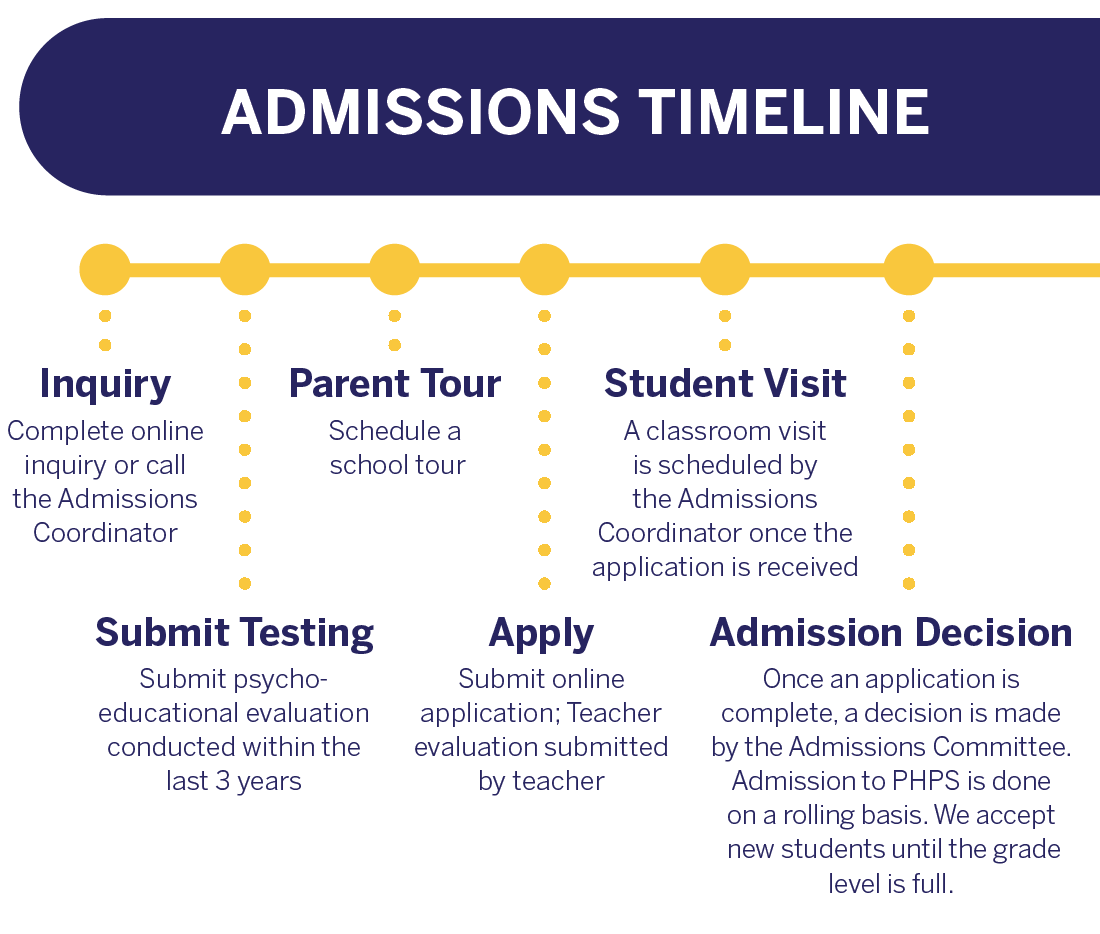 Preston Hollow Presbyterian School admits students of any race, color, national and ethnic origin to all the rights, privileges, programs, and activities generally accorded or made available to students at the school. Preston Hollow Presbyterian School does not discriminate on the basis of race, color, national and ethnic origin in the administration of its educational policies, admissions policies, scholarship and loan programs, and athletic and other school-administered programs.